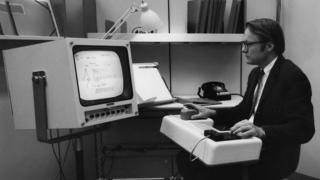 The co-creator of the computer mouse, William English, has died aged 91.
The engineer and inventor was born in 1929 in Kentucky and studied electrical engineering at university before joining the US Navy.
He built the first mouse in 1963, using an idea put forward by his colleague Doug Engelbart while the pair were working on early computing.
It would only become commonplace two decades later, when personal home computers became popular.
Mr English's death was
…